Painting with Paper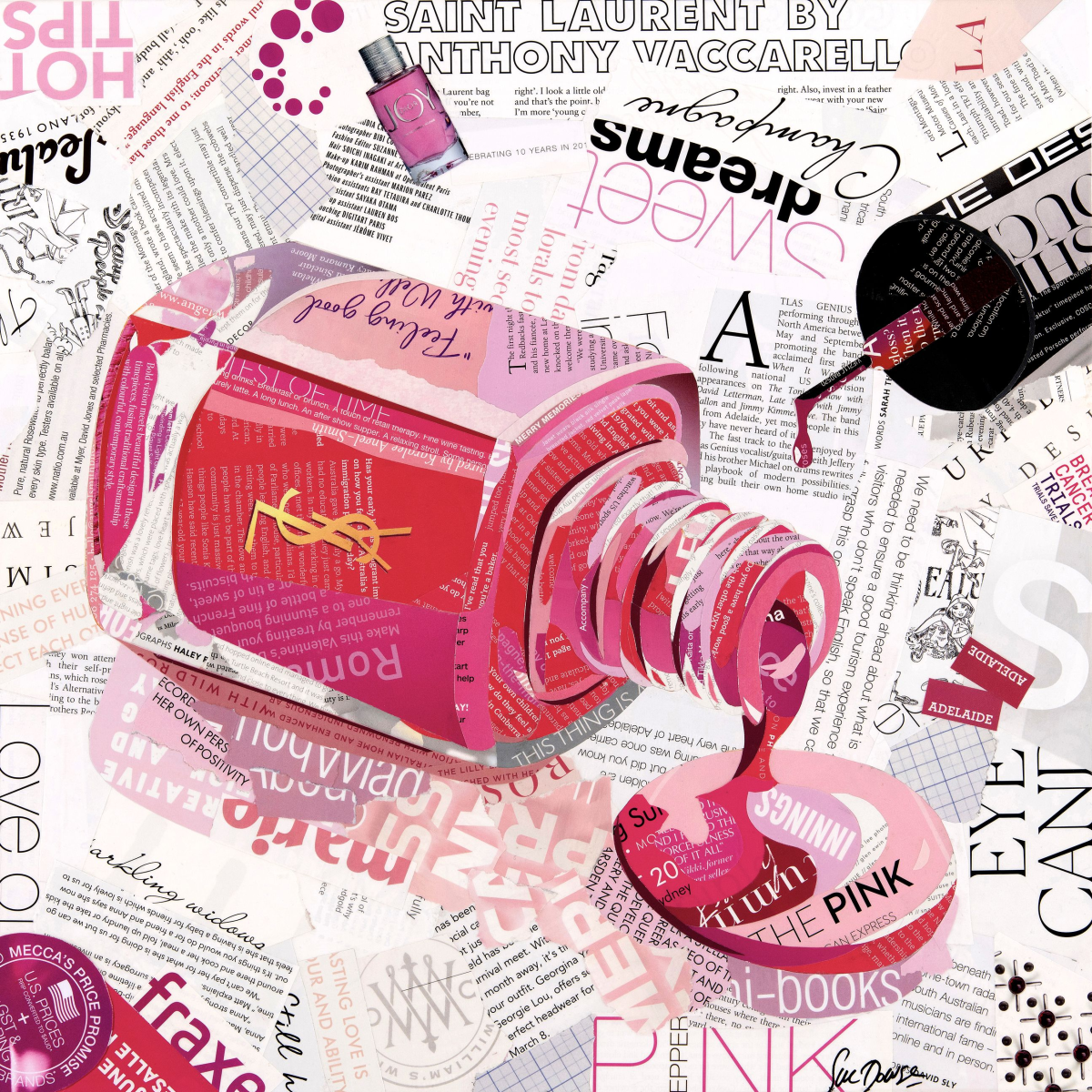 Sue Dowse,
YSL Spilled Nail Polish
, Mixed Media, 41 x 41 cms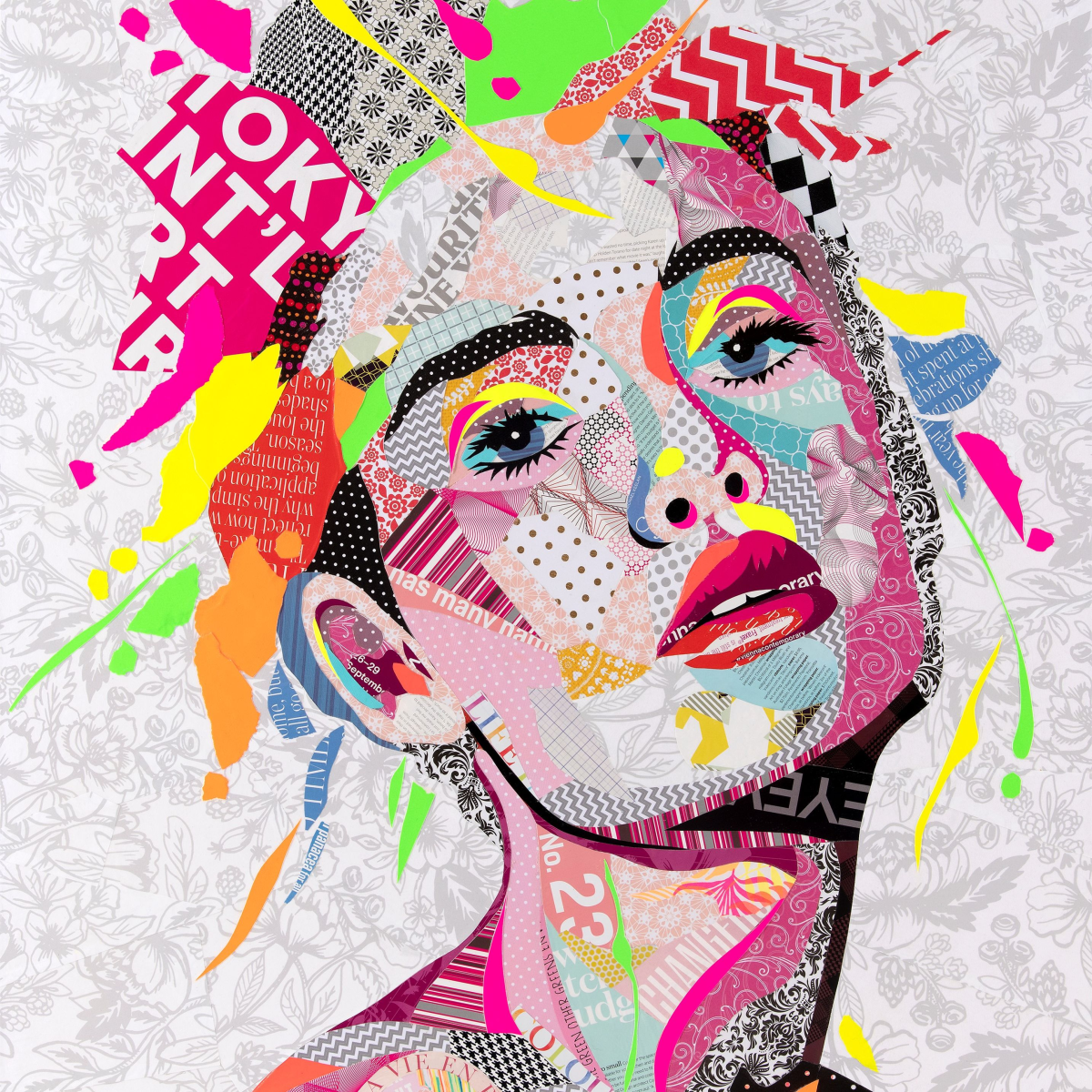 Sue Dowse,
Pretty in Pink
, Mixed Media, 101 x 76 cms
Emerging
Mixed Media
Sue Dowse
Exhibition
Sue Dowse is a South Australian based artist who works mainly in collage art or as she calls it 'painting with paper'.

Sue uses recycled magazines, type, maps, photos, patterns and more to create one-of-a-kind collages. By ripping and cutting up these items she is able to construct unique works of art that appear semi-realistic from a distance, yet abstract up close. She loves people to lose themselves in the artwork, scanning the fine detail to discover the text and images that intertwine to make these unique 'paintings'.

Sue is excited to produce an environmentally respectful art form which allows her to give new purpose to discarded magazines. Her work entices people to look closer. Sue's method is always evolving as she deconstructs an image into shades and shapes that can be depicted on the canvas with paper, and through experimentation overcomes the hurdles to bring a truly individual piece to life. She hopes you enjoy her work.
1-31 Aug
Mon-Thu 8am-4pm
Fri 8am-8:30pm
Sat-Sun 8:30am-4pm